I design and build websites using WordPress, the world's most popular content management system. Estimates vary, but it's used on anywhere from 25-40% of all the sites in the world. That includes sites for BBC America, Time, Vogue, and the White House. The beauty of WordPress is that it's free to use, and developers and designers all over the world are constantly working to make it better. It's also infinitely customizable, with tens of thousands of plug-ins that let you do nearly anything you can imagine with your site.
So whatever the style you want, whatever the features you want, we can make it happen. Take a look below at a sampling of sites built with clients.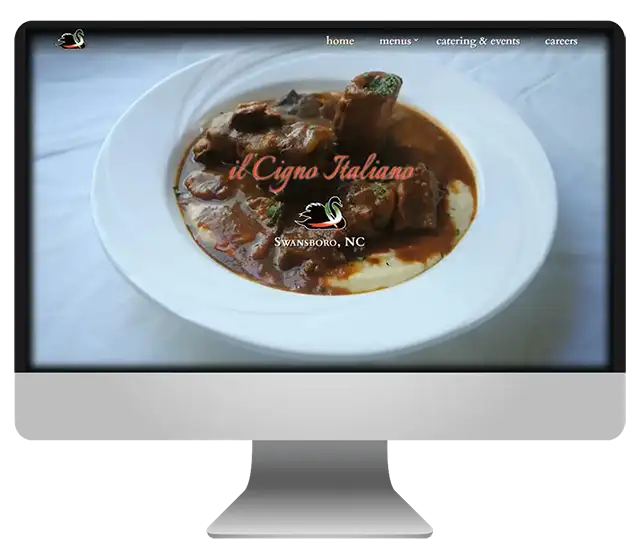 The website for il Cigno Italiano is a showcase for its great Italian food. However, the building itself is pretty remarkable, with an all wooden interior and a location on the White Oak River. So we also wanted to let potential guests know it would be a great location for events like wedding rehearsal dinners and holiday parties. The black background (actually not quite black, but the difference is nearly imperceptible) gives the site an elegance we liked.
The Boro Restaurant & Bar
The Boro Restaurant & Bar in downtown Swansboro, NC is appreciated as much for its great vibe as its great food. That's why we elected to feature its front patio on the home page. Its menus are quite extensive, so to ease the browsing process, there are buttons at the top of each menu page allowing users to jump to the section of their choosing.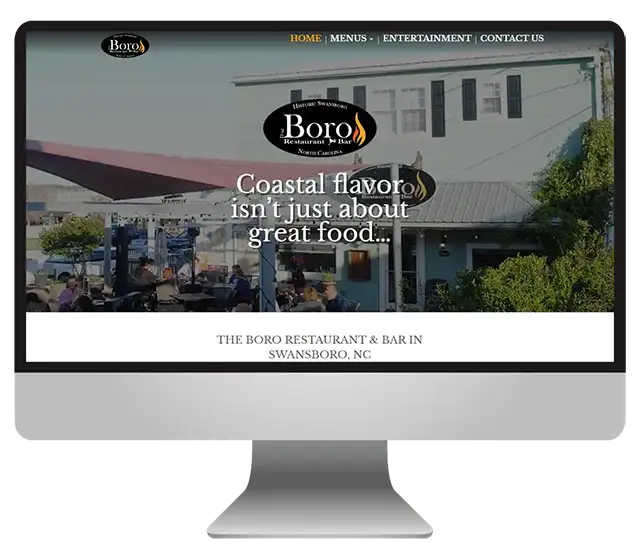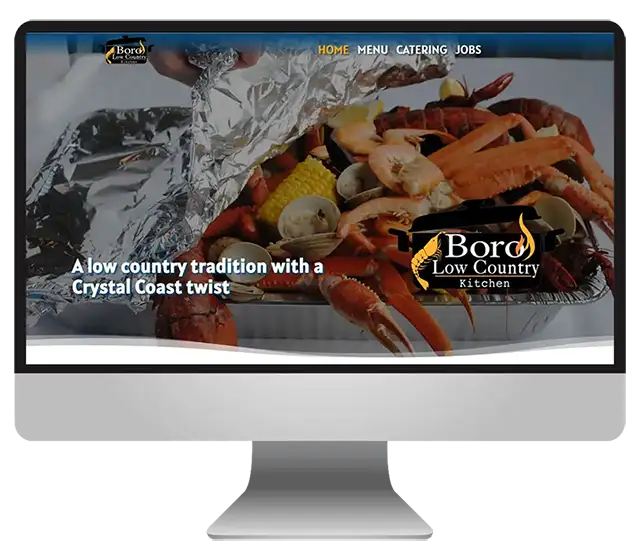 The Boro Low Country Kitchen
The Boro Low Country Kitchen specializes in seafood boils, which is really the perfect meal for a party. So we wanted to increase the number of catering orders they received. I took most of the photos on the site, really emphasizing the boils (which are visually impressive) and the location, which is literally on the White Oak River. I also created a form that allows customers to send catering requests directly to the restaurant. Once a potential customer is on your page, you want to make it as easy as possible for them to take action.
Let's See What We Can Build Together